WAIT!! Before You Get Your Package...
How Would You Like To Have a Premium Video Version Of EVERY Content Piece?
Completely Done For You, Professionally Narrated And Recorded.
Hello Again from Doctor Loy,
That's Right!
I've done all the work for you with high quality video recordings of every content piece.
How many times have you bought PLR and thought, "I'd really wish I had video versions of this content to use for social media or blog content."
If you're anything like me, you've thought this...
Multiple times!
Getting professionally edited and narrated videos created takes either a lot of time or money...
And if you don't know how to do it yourself, you might think "Why Bother?" and just forget about doing video.
Well, let me assure you...
When you take video out of the equation, you leave a lot of money on the table.
Video content is intensely sought after and needs to be a part of any marketing effort.
And What You See In Front Of You Is That Video Content All DONE FOR YOU.
10 Professionally Narrated and Recorded Videos
Both Wide and Square Formats which makes them suitable for all social media sites.
Each Video is 5 to 8 Minutes in length, which some say is the optimum length for engagement.
Videos are all UNBRANDED so you can use them anywhere! You can even add your own intro etc.
Videos Are Well Presented and Clearly Spoken.  All Easy To Follow And Understand
You'll get access right away, and your videos will be neatly packaged for your use as you please.
Don't hesitate...  
It's exactly what you think it is...
All The Hard Work DONE FOR YOU!
See you inside.  :)
P.S. Just so you know, the discounted price for this launch will quadruple soon, so don't wait and miss the chance to get a tremendous bargain during this special launch!
P.S.S. Remember, you have my 30 Day Money Back Guarantee.
30 Day, Money Back Guarantee...
I am sincerely committed to the quality of this content that I stand by it and I only want satisfied customers.
If you are in any way unsatisfied with the quality of this medical content, then I will provide a full refund of the purchase price.
That is my promise to you.
Order right now and I'll also include, at no extra charge, the MP3 audio version of every video.
Ideal for mixing into podcasts, creating audio courses, and easy for your customers to make available for those with ipads and mobile devices.
PREMIUM  MEDICAL  CONTENT  BY  DOCTOR  LOY       
GI Health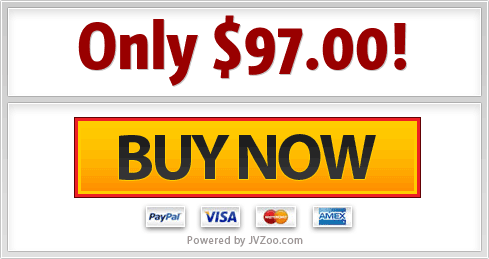 ​
Upgrade Your Package Now!
"This package goes even further than premium written content. 
Doctor Loy has also produced 20 videos - 10 in wide format - perfect for YouTube and blogs and 10 in square format - perfect for Facebook.  The videos are professionally produced and narrated for easy listening. 
All in all, Doctor Loy has produced a top quality video package, and I'd highly recommend it."
Neill MacKenzie
https://NeillMacKenzie.com
Premium Medical VIDEO Content By Doctor Loy...
​
Here's A Sample Of One Of The Videos!
"Some people say that you can't teach old dogs new tricks. Loy Puckett defies that very saying. After being in the medical field for more than 25 years (and counting), Loy continues to remain relevant by constantly upgrading himself to new methodologies and studies when it comes to health and medical practices. This is one of the many reasons why he continues to be an authoritative figure in the industry.
What makes me honored and grateful to call him a friend is his sincerity and genuine desire to improve the lives of the people he reaches out to. When you combine that with his years of experience and the cutting edge knowledge he possesses, you know that what Loy creates is going to be extremely valuable."
Gabriel Jude
https://Vidnetics.com